Precast Concrete & Steel Moulds made by Matravers Engineering
The design and manufacture of steel moulds for the casting of either pre-cast or in-situ elements forms a substantial part of Matravers Engineering output.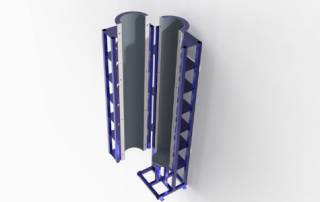 Opens on hinges for easy demoulding. Adjustable height to allow casting of different length columns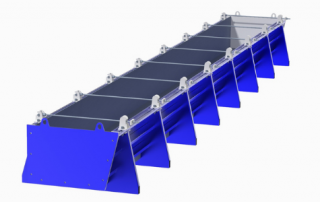 Removable/repositionable internal and external stopends to adjust beam size to customers' requirements.
Rotating top section for casting corners of differing angles. Adjustable internal stopend to change cast unit height.
We have supplied steel moulds for the following products:
• Columns
• Beams (including Ground Beams and Bridge Beams)
• Wall Units
• Floors
• Staircases
• Terrace Units
• Balconies
• Box Culverts
• Double Tee Units
• Parapets
• Chimney Sections
• Multiple Cell Units
• Duct Units
• Tunnel Segments
• Crash Barriers
• Retaining Wall Units
• Sea Defence Units
We also supply many of the ancillary fittings used in precast and in-situ concrete casting.
Please contact us with details of your specific mould or shuttering requirements.